the last of her
October 5, 2016
in winter she was a snowflake
silent and soft 
she drifted from the sky onto a leaf
and rode it down to the frozen ground 
and sat stilly in the muted light
waiting for something that just wouldn't come
and watching the green get painted white.
slowly, oh slowly, she began to suffocate
and the world around her grew darker, heavier
and the wind picked up as the flakes fell faster
she began to wonder if she should melt.
would anyone notice?
after all, she was merely one drop in an ocean of blue
so blink, and you'll miss her
and the frightening disposition of the little white snowflake.
in summer she was a fire
bright and beautiful,
ranging from hues of red to yellow
and licking flames up the chimney to char the bricks
a dark, dark grey.
she crackled and hissed and spat glowing embers
into the pile of fluffy ash
that grew steadiliy larger
as her flame grew smaller
and ate up the rest of the light in the room
'till there was nothing left but low, smoking embers
they are all upstairs, so they wouldn't notice
if she stopped glowing
so doze, and you'll miss it,
the almost imperceptible final show
of the little fire who just went out.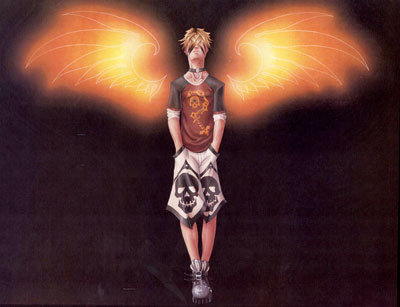 © Raul R., Monte Vista, CO