Coffee
September 2, 2016
Drunk on liveliness,
high on golden brown eyes.
Vitality has never tasted so sweet!
Swallow some more,
let the words on my tongue burn up
before they have a chance to escape.
Toxic vigor, the only initiative I have to
drag myself through this day:
for I am radioactive.
Every letter spills out like poison.
My artificial spirit will soon run out of fuel,
the erratic needle of my cognition spinning rapidly
with every smile I fake.
But I am positively giddy!
My corrupted sense of self stretches
beyond my current comprehension.
For I am nothing more than a fad.
Take me like a shot,
but before the night is gone,
I will be nothing but a virus,
running through your veins,
Aching for a way out.
Stumbling down seventh street,
each step sinking in emotional quicksand.
But I'm only cold-blooded.
Tomorrow, when the streets bounce, I won't.
For I have already collapsed.
And nobody remembers
A dead battery.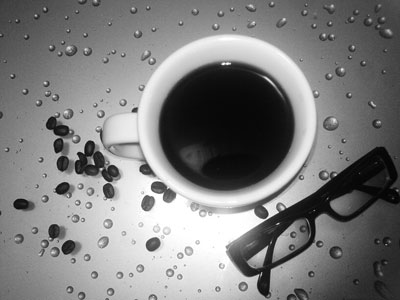 © Hannah U., Staten Island, NY