The First Night
July 27, 2016
The room is filled with energy, one-hundred minds focused on another score, another win for the taking. But all that I can think of is you. The scoreboard buzzes over and over, another wave of cheers. My eyes cannot help but to continuously find yours.
"What are you thinking? Are you thinking of me, too?"
My mind is such a mess, a blur, as some would say. My own heart is as loud as our surroundings. I can feel your hands in mine. And there they are, those magnificent eyes that you possess. Another score for the "home" team, and you pull me in close. I close my eyes, and once again, a wave of applause rings through my ears.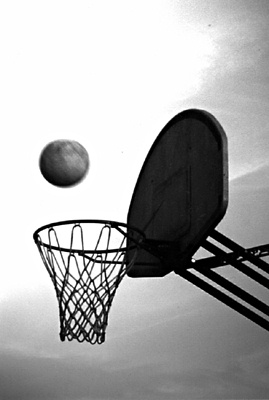 © Cassie H., Carmi, IL