Ukiyo I
April 3, 2016
Once upon a time
There was a little black bird
Who lived in a big, beautiful
Golden cage hanging from a tree
The bird would often dream
Of going outside the cage
And seeing all the things
That the world has to offer
Sadly, the cage did not approve
Of such admirations and ambitions
The cage would often tell the bird
About terrible things in the world
Telling the bird,"Outside is dangerous."
"The outside world would only bring
hurt and pain and sorrow."
As she grew and grew and grew
Her hopes had slowly faded away
She soon started to believe that
Maybe the cage was right
"Maybe the outside world is dangerous
And I should be grateful to be able to stay safe in here"
Little did she know that
The outside world would also bring
Love and joy and happiness
For years and years
The bird remained in the bird cage
One day, a white bird came
Near to the bird cage
Curious, the white bird looked
Around the bird cage to find anything
To his surprise, he saw another bird
Before the white bird could
Inch any closer to the bird cage
The bird cage thrashed suddenly
Frightening the white bird
Causing it to fly away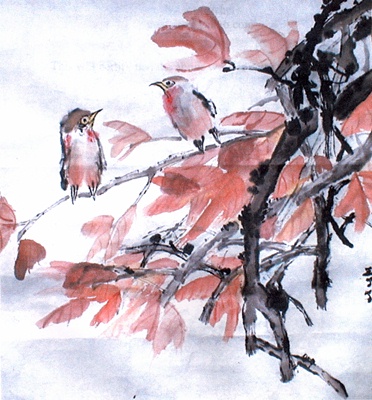 © Tina W., Fresh Meadows, NY