Portraits in Early Summer
December 28, 2015
I lay still as you painted me
With different shades of black, blue and red
Remembering those late evenings when my father was away,
And my mother sat me on a wooden stool,
In the middle of an empty room
To draw me with her charcoal pencil.
I felt like a prize and gave my most important smile,
My childlike features were captured by a milieu of paper, pen and pencils
Since then I loved to be adored,
And you ask me why I am vain.
The mirror my vanity,
I painted myself, for the love of me.
But now you're here and this cold marble floor is biting me, it's blank like the white page, and shiny like the silvered mirror,
You say I'm like the faceless mannequin,
And proceed to carve out my featured with your blade,
Your belt is my mother's charcoal,
Baby you need a face,
Shh you need a face you can hide,
Thanks for whispering.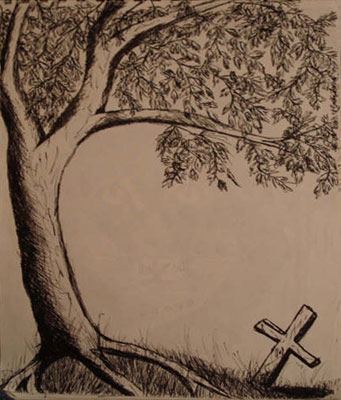 © Courtney K., Bethel Park, PA