7.25 Ways To Fall
MAG
December 9, 2015
Way 1
When running along, veer right into a wall,
Gasp, break the breaks, clearly appalled,
Like the girl sitting underneath the ripe apple tree,
Looking upwards – and bam. It suddenly hit me.
Way 2
Cartwheels, roundoffs, walkovers, oh my!
Up in the air, my body can fly!
But as soon as my hands had to go off the mats,
words weren't enough – simply, splat.
Way 3
Dribbling a ball up to the hoop,
Hoping (and gloating) on the winning scoop,
I leap and I soar, but to each up is a down,
needless to say, we didn't win (with a frown).
Way 4
Turning and turning and turning to no end,
(for just one fouette turn simply doesn't contend),
As I lost my spot, I fell to the ground,
Which had zero spring for me to rebound.
Way 5
"Land an axel," she asked,
"It'll be fun," she masked.
I went up like dice,
and flopped straight on the ice.
Way 6
Punt punt! Kick kick! Aren't I sweet?
Like a Peanuts cartoon, minus OP feet,
And like Lucy: "Hold the ball," he said.
And like Charlie, I landed smack bam on my head.
Way 7
In practice, I was gold,
my volley skills so untold,
Spike it! Bump it! Set it … Go!
I'm gonna se-e-e-e-re … whoa.
Way 7.25
I was walking up the stairs, didn't know how –
HEY!
GAH!
EEP!
OW!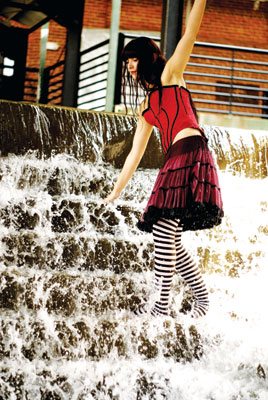 © Daniel H., Durham, NC