illusions.
December 16, 2015
It's quite amazing how someone whom you love so dearly, the one you thought would always be there for you, can just leave you out of the blue. They leave you with this feeling of negligence, like you were completely dropped from their world.
I don't know why I let myself get so atached, but I did. This is the reason why I never let people in, the reason why I always make sure peope don't get too close to me, because they always end up hurting me or leaving me right when I need them the most.
But for some reason, I allowed myself to upen up to him. I let him know everything about me, and I actually thought he cared. But that's where I went wrong.
People change over time, and I guess that's the reason why things happened the way they did. I just hate myself for taking this long to finally realize that it's now time to move on. It's time to finally let go of that invisible one sided string of hope that i've been grasping onto for the last three years.
It's time to move on to better things in life.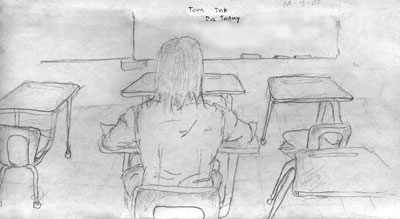 © Christopher M., Dededo, GU