I'm Sorry
November 26, 2015
I just want to ask you why,
why you ignore the tears in my eyes.
I'm falling deeper into that lonely hole.
Now my eyes are no longer bright, just dark and cold.
You're the last one who stayed to care.
You're gone and I'm torn from my securities; I am naked, bare.
The air I had is no longer there.
"Go ahead, walk away again," I dare.
You're gone, I clench the pills in my fist.
Quickly in my head, I make a list.
"Fat, ugly, stupid, worthless."
Nobody will care, I say, I'm such a mess.
Swallowing the pills, I lay down my head.
Everyone will be happy, once I'm dead.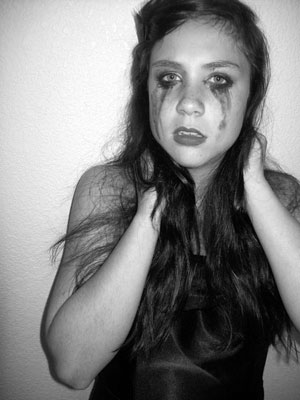 © Tiana D., Monument, CO