Confused
November 17, 2015
I am confused
When I say I'm OK, but I'm not,
people leave me alone.
When I finally say how I'm feeling,
I get ignored.
When I most need a friend,
they are nowhere to be seen.
When I want to be left alone,
they are flocked by my side.
When I am with someone,
they say they love me,
but then they cheat on me,
or let me go.
They say I'm nice,
but I don't feel like I am.
They say I'm cute,
but I don't believe it.
I ask for the wrong kind of attention.
Never finding actual love,
I go and find a substitute.
It's wrong, but I need someone to pretend,
to pretend they care for me,
to pretend I matter.
But something's eating at my mind.
Why?
Why me? Why now?
Why can't I be something else.
Something that I can be proud of.
Right now I am disgusted with myself.
What do I do?
I am so confused.
I need help.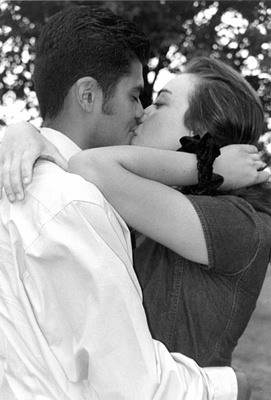 © Yaniris M., Boston, MA