Pegasus
November 10, 2015
Pegasus, Oh beautiful Pegasus, why would one want to hurt you?
You or Your…
Vibrant white wings glide through the bitter night air.
You are airborne high above the clouds in the sky
Beautiful white mane flaps like a whip in the wind.
When you, the most beautiful creation of the gods are important?
Your magnificent horse face looks so childlike, but with inner beauty.
Can someday warm a little child's heart with your tenderness.
Vigorous silver legs make a lift off towards the vault of heaven.
Are out saving olympus from some of world's monsters that even the
gods can't beat.
Gorgeous white tail flicks away the flies that pester in the baking sun.
When you, the thunderbolt-bearer of the mighty god Zeus are useful?
Immortal soul keeps you from ever perishing from the earth.
You are asleep on the job in Zeus magnificent stables that give comfort to you.
You're a lovely constellation above our heads.
The one who gives imagination to all who believe in you.
The one who gives me joy in my sometimes rather boring life.
The one who gave me my creativity to write poetry and fantasy for people to enjoy.
You are the one and only Pegasus that gives young children like me joy.
You love everyone not just one person who loves you back because everyone can soon love you too.
Pegasus, Oh Pegasus you are the bestest friend a child could ever have.
Pegasus, if only you were real and alive right in front of me.
Pegasus, if only dreams could come true than I would be on Olympus there with you.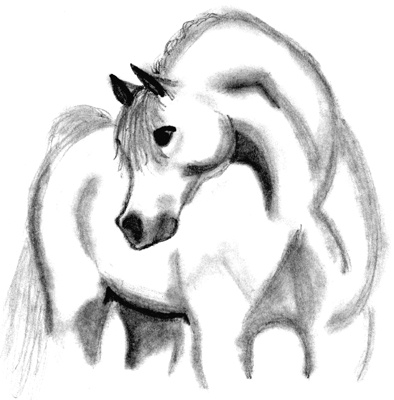 © Sarah G., Esperance, NY