A letter from my heart
November 10, 2015
I write to you now,because love is no longer fiction
I write to you now,because my chest is hurting
I write to you now,because there is an inferno raging in my heart
and it was ignited by the thought of your seraphic name.
I write to you now,because I saw an angel in my dreams
with the face of an enchantress,
her blue eyes and dark locks triggered a smile on my face.
Her high pitched vocal chords serenaded my ears,
The melody made me wave my white flag with utmost vigour
Love has won,Love is real
Jasmine,I love you!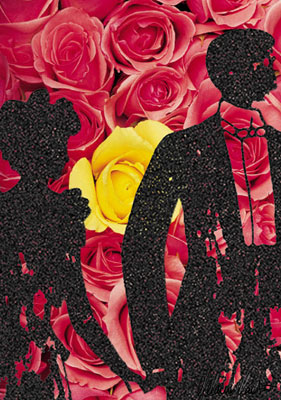 © Melanie M., Hendersonville, TN