A Peace of Soul
October 27, 2015
She is a hurricane soul with daises tucked behind her ears,
feeling infinite as hair that drizzle hints of golden sunlight is windblown.
And she possesses a passion so intensified for the moon,
which is eternally waiting for her wandering imagination to reach.
She chases the sun through an abundance of blue,
traveling so far and wide that it can provoke even a soul with the most tranquility
to yearn for discovery amongst the radiant waves of heat.
And when the rainy days may place a blanket of serenity over her trivial town,
she will grasp the hand of a lonesome stranger,
and enlighten them with dances through the alluring tears of Earth.
Most of all, most magnificently, most gracefully,
she absorbs her dreams by admiring the exquisiteness surrounding her.
For as long as a lingering desire to live and love is present,
she will relentlessly prosper through her luminous thoughts.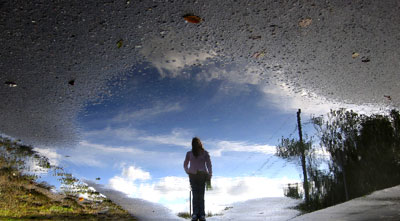 © Daniel H., Oak Bluffs, MA