Here and Now
MAG
October 25, 2015
Here and now, there is only me. Only
this black hair, the curve of these soft eyelashes,
this skin I've learned to shape. There is only you. Only
your basketball hands wrapped around my fingers,
your spine, the blonde hair on your legs.
This is what I've woken up to. This is the sound of your voice,
groggy in the morning saying "You're beautiful"
like it's the only thing you believe in. This is the look in your eyes
when you just opened them. This is the way I learned to love.
But this is what mama always said: everything goes.
Goes like the taste of chocolate after brushing your teeth, like
the smell of rotten peaches when daddy took the truck
out for a drive and forgot to return.
This is what I've woken up to. This is the feeling
of trying to catch a ray of sun when I know it is just here and now
the same way there is only us. Only
your love woven into mine, grasping for more time,
more life, more skin. Hoping against all odds
that this will be the one that stays.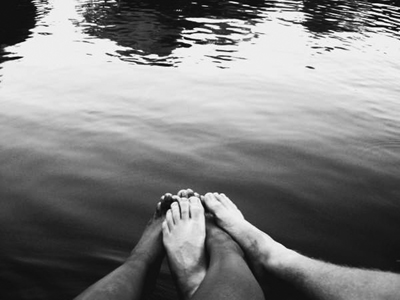 © Michelle W., Ada, MI