My Someday
October 14, 2015
Someday.
A time that will never be unless we make it so.
A time that can only be realized today; for in reality, we only have today.
We only have this moment. Only this breath, this heart beat.
How then, can we so quickly overlook those moments that have the potential to become the most beautiful?
So many of which I almost missed because of fear.
Fear.
The thing I fear the most.
Something that keeps us from leaping into the air. From even attempting to fly because we are afraid to fall.
Something that has held me back so many times.
And yet in those beautiful moments when Someday is right there,
In front of us,
Fear must be replaced with faith.
For how dare we ignore the chances that life give us?
How dare we refuse those rare and precious experiences?
How dare we look our Someday straight in the eyes and walk away,
Simply because we are afraid?
So, I will not be afraid. Not anymore.
I will have the courage to act.
We all hope for better days, a better world;
Someday.
But the truth is, until we care enough to stop hoping and start acting,
Someday will be just that, someday.
So choose now,
For sometimes we only have a split second to choose.
Left or Right?
The fork in the road.
Both paths may lead, eventually, to where we wish to go.
Yet, when asked will you have the nerve to say, "I've been right,"
Will you have the courage to swallow that fear,
And to go left?
To take your Someday.
Someday.
It is not a time or a place or even a dream.
No.
Someday is a choice.
A choice between life and living.
And in those beautiful moments when we decide to live.
Not to just be alive. But to really live.
When we turn left.
In those moments we find Someday. Those beautiful moments.
I have found my Someday.
And with this breath I make it mine.
Forever.
Thank you for being my Someday.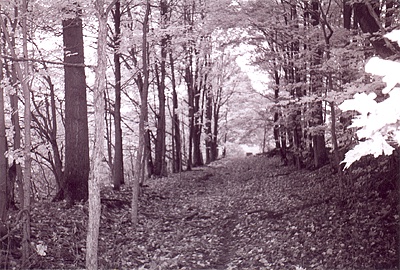 © Casey P., Howard, OH