Pining for a Glance inside his Universe
October 6, 2015
The sky is the most perfect blue anyone can ever imagine, and I'm alone.
Although the sea-blue dress I wear is flared out about my feet, which are jammed into shoes that give my ankles hell and my line my face with grief, although I feel the most beautiful I have ever been, I am alone.
Eating my sandwich. Wishing he were here. 
The little sparrow bird that hopped around my feet, wishing to pick up the crumbs that fall from the bread and onto my lap? He has flown away, back into the unknown, and I watched him fade away.
Over the power lines and trees, out of the Starbuck's parking lot where I reside, and I wished he hadn't gone. 
He was my only company. 
My coffee has gone cold, too sweet and not bitter enough, only to remind me of my current life. The stickiness stays on my fingers, and I'm too embarrassed to wipe it away. Although I am alone, and no one would notice anyway.
It's warm outside, but I shiver all the while. 
The wispy clouds overhead change shape, from blobs into bunnies, lollipops and confetti. Sweetness that sips upon my lips, only to be licked away in the next moment, as if it were never there.
Sweet, sweet nectar on my lips, stuck in the creases. My tongue darts out, but I can't reach. I'm never able to reach very far, even with fingers plenty long. 
He's not here. I know he won't show, because he doesn't know I'm here. I hardly exist in his little world, but at least it's not at all. I am a star in his vast universe, slowly dying, millions of years young and going out, circling around him. 
He is technical, constantly moving. Always changing, never quite stuck on a single thing. He's himself, but also not. A chameleon, a shape shifter, part human and part something else, something mythical.
Like a pheonix, suddenly there and gone again, only to be reborn from the ashes. 
I am still. I have always been me, even if others don't see it so. I have stayed in a single circle, slightly stretching to allow more inside me.
I wish he were here. I miss his conversation, I miss his chuckle and his laughter. He doesn't miss me back. It makes me feel frigid.
My phone vibrates. It's him. My being lights up, even just for a second, because he thought of me. Even if it's just for a second. 
It isn't so cold anymore. The sun is out, moving unhurriedly throughout the sky. I'm not alone. Never alone. Just the only one in the room, comforted only by his memory.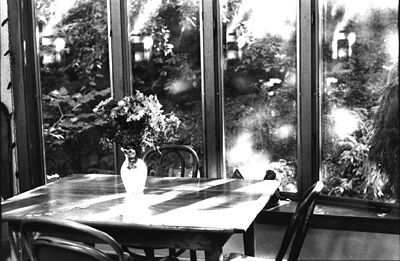 © Bree C. Marblehead, MA