Big House
September 4, 2015
Sometimes I feel cold in this house.
Sometimes
there is more air
than breath
in this house.
the hardwood floor
cries cold
under my toes
concrete counters
sting
my warm hands
big fat furniture
to fill a bigger emptiness
and sometimes
I feel cold.
maybe it's the manicured lawn
and "for show" pillows,
the polished floors
tables and doors
air sterile,
a sharp breath in
hand sanitizer hugs
smiles drawn in black pens
on legal notepads.
structure and corners
plotting life on a graph
black and blue
lists of things to do
running circles in the crisp air
sometimes I feel cold in these
White walls
called "our" house.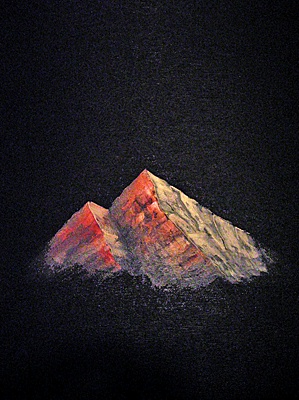 © Neven U., Zminj, Croatia