Jealousy
June 4, 2015
Her gold hair that tumbles over her pale, freckled shoulders.
Her ability to charm people under her command. 
Her confidence when she talks about the future with a twinkle in her eye.
Her demeanor when she walks down the hallway, head up and shoulders back.
Her laugh, she tilts her head back and let's out a peal of laughter that puts birds to shame.
The way she smiles, pearly whites on display for everyone to adore.
She doesn't know the power of her voice, gliding through the air as smooth as caramel.
She doesn't know how beautiful she is.
How people stare at her as she walks by.
How boys and girls alike gawk at her soft, brown eyes and freckled, red cheeks.
I'm starting to doubt my jealousy, and realize my infatuation for her.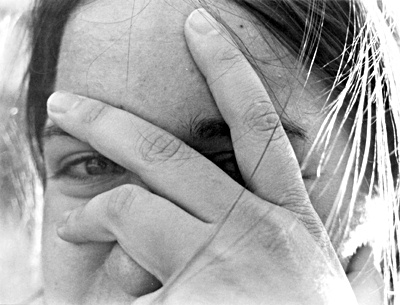 © Claire E., Bethesda, MD