Mother Nature
April 14, 2015
She takes care of us
Yet we gouge deep scars in her skin
The blood runs thick
Our hands are forever stained a red that is easily forgotten when we wash them in her rivers of tears
We cut down trees that are connected to her through a web of secrets
Long forgotten, only whispered by the wind as it sings its forlorn tune
Condemned to a life of wandering through the uncharted chasms of the earth
She tries to heal
Weaving the delicate membranes of grass and dirt together to form a thin layer over her terrifying wounds
But no. 
We insist on leaving our mark
Instead of letting her heal, we tear her apart again
She was once so beautiful and respected
But now her face is pockmarked, her eyes of water are completely dried up, her song that was once so strong, is but a whisper.
What have we done to this majestic land?
You could say – We have simply left our human mark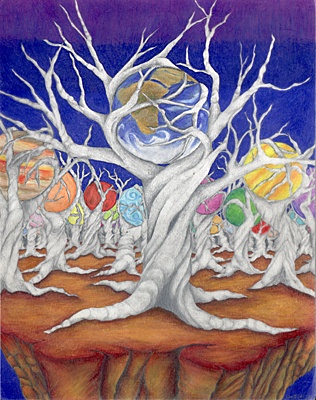 © Sara P., Lake Mary, FL