Summer Meltdown
March 24, 2015
I'm tired of taking care
of my face, my hair, my body, myself
so tired of rubbing creams
every day. forever, constantly.
Tired of popping pills,
Vitamins A, C and D,
Iron , sodium
Skin, bones, brain,
A pill for everything.
I'm so tired of
exercising,
eating right,
being in control.
I'm tired of fighting mosquitoes, humidity,
the grease on my skin.
So tired of folding my clothes,
keeping everything in it's right place,
cleaning my room, cleaning my life,
naming word documents right, backing up all my files
I'm so done with organizing.
Stretching, cardio or pilates,
full, toned or skim,
rich, poor, or completely destitute,
I'm tired of choosing, choosing and choosing.
I'm tired of alarms, measuring my sleep,
worrying for the future,
the question mark on my career,
I'm tired of the confusion, everyone's dissertations
I'm tired of charging my phone, my laptop, myself,
my dreams.
I'm tired of you me him her
Commas and sometimes fullstops.
but mostly just myself.
I'm tired of being tired, I'm so done.
Life hangs in fragile balance, I'm tired of keeping it together,
I'm tired, so tired, so done with it, and so early.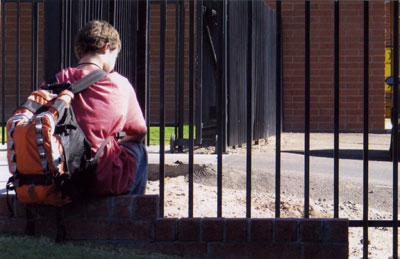 © Molly L., Phoenix, AZ