Mocking blank paper
February 8, 2015
A blank sheet of paper mocks me,
broken words escape my trembling lips,
loose breaths hesitate to leave
as I try to hold them back from a world I dispise.
Beat up thoughts slam against my head,
torn down sighs grasp at companing ears.
The blades of my tonge cut at my crying mouth.
Steaming regrets crowd my words.
"I can't" "I can't"  "I can't"
Tears drown my mind
phantom cries sufacate my dwindiling life
aware of the pitty I request,
I sow my lips for silence,
its better that getting hands unwanted.
This blank sheet of paper laughs at my incapabilites,
shouting shouts at my already shivering self.
I tear at my canvas and spit on my color,
anything to get me out of what I wear.
The blank sheet of paper is still there, 
staring at me.
And one day I'll have the courage to stare back.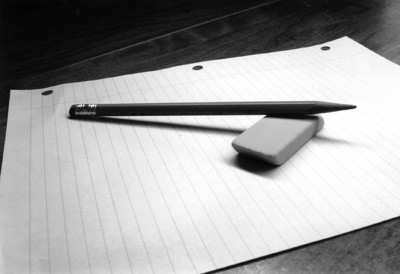 © Michael H., Mildford, CT