True Love
January 13, 2015
To me, true love is more than a fairy tale. It's real like the stars. Bright and wonderful and everything anyone could dream of.
True love is something to cherish because your lover, your partner, your beloved, and your sweetheart, whatever the case may be: they are someone you cannot, will not stay angry at. They are the person who you will share your most cherished ice cream stash with, because you care that much. They are the person you will sing to, even if you can't hit a key, like at all. They are the person who will hold your hand in the grocery line to make all the other girls jealous.
They are the person who hugs you, just because. They are the person to grab your hand in the middle of a sentence and whisper, "I like you. I really, really like you." Like some sort of stupid fiction character in a Jane Austin novel. (But secretly you like it. Don't lie.)
They put up with your gosh-awful jokes and bad hair days and days you feel like murdering everyone. And I do literally mean, everyone. They put up with your smelly feet and bad habits like chewing with your mouth open because you have a deviated septum and you might die because, like, you can't breathe.
And you put up with their awful snoring. Like gosh-awful. Like polar bear in his mouth belching his throat out, snoring. Yeah.
Because you love them, you put up with them.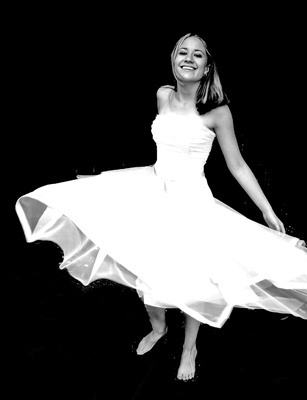 © Kara S., Walnut Creek, CA