Fall.
January 9, 2015
Had it really been
four months
since then.
Already.
The leaves from trees
are already reddening,
their vibrant green
now a dull brown.
Crinkling in the wind.
The pain is still fresh
in my mind
even though the seasons
are already
changing.
The leaves
they fall
spiraling down
in a tempest
of crisp wind.
The changing
of seasons
should come
with a change
of heart.
But I feel
so empty.
So broken.
So helpless...
And not any different.
Fall is an interesting time of the year.
Mornings are frigid but damp.
It is next to impossible to shy away
From the covers of my bed.
By midday, the temperature is comfortable,
Once again.
I notice everyone shrugging off their heavier jackets
And leaving on a light sweater.
Evening comes swiftly.
The sun sets
At seven every day,
On schedule.
I can start to see my breath in
The light of the streetlamps.
It is almost winter again.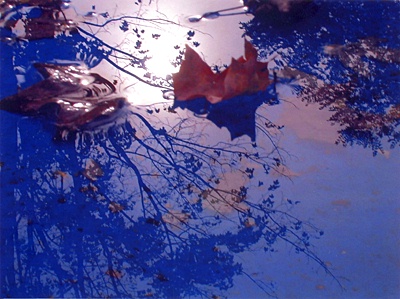 © Angela B., Holland Patent, NY