Speechless
December 24, 2014
This poem is the breath i take
before I speak.
that air that gets
caught
in my lungs
and is released with an empty
absence of words.
your eyes on me
"what were you going to say?"
hangs in the air
silence so loud my ears ring
as i search for the words
in the forest of my mind.
this poem is the words i cannot find.
the letters that fail to
order correctly
that fail
Because sometimes my thoughts
just slip through the fingers
of my own voice
so just touch me,
you'll hear them.
they'll vibrate your eardrums
like you don't know what hit you
and just hold me.
you'll feel my words
with every inhale
every exhale
the beats of my heart
resonating through my fingertips to yours
and please
just kiss me.
you'll taste the words on my lips
like sweet, sweet candy.
i like to think i'm a poet
but ironically
words taste funny in my mouth
ironically
they run away from me
when i try to translate
them from raw heart
to that raspy noise
i call a voice
i have a fear
of pure words.
words from somewhere as naked
as my soul
dropping one by one
into the still pool of silence
are what scare me most.
so don't make me expose
that bare soul
under bright lights
just touch me
kiss me
listen to my body
until suddenly
we are as vulnerable as our words
and i forget my heart is naked
because i am so wrapped up in you
and my raw words pour into the silence
and the breath before i speak
is not a pause
but a note in the song
of my thoughts
and the cold wall
of that quick breath
melts away
like my insides do
when you touch me
so please,
just strip
the wall slowly.
eyes on my bare soul
are like headlights to a deer.
taste the words
feel them
melt into them
and maybe soon
that raspy noise i call a voice
will sing the song
that my heart does
when you kiss me.
But for now,
I'm speechless.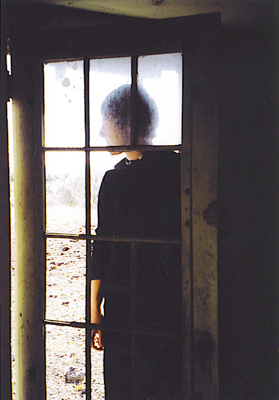 © Lindsay S., Billings, MT