Heart Beat
December 18, 2014
The girl who was always giving,
gave away bits of her heart,
so much that she was hardly living,
she wanted to go back to the start:
before her heart was taken,
so when people tried to ask her for things,
her heart wouldn't start breaking,
she'd finally be able to spread her wings.
But there is no time machine.
Untangible things can't be stitched up.
No doctor tall, strong or lean.
Before long her heart would erupt,
her veins would be broken,
her walls smashed to bits,
the towel she used would soon be soaking
in self hate and jealousy.
There's nobody to kiss her wounds,
and tell her that she's pretty.
But don't you worry,
when she puts a bandaid on the bullet hole,
she'll be just as smart, beautiful and witty.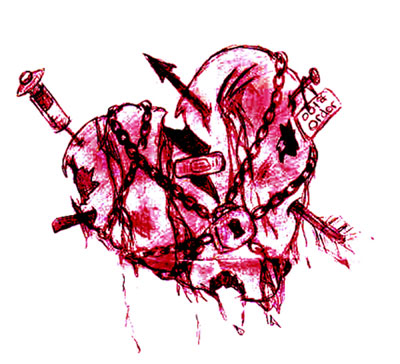 © Asia B., Hudson, MA