Coffee
October 29, 2014
I.
I try to recreate
the memories of black sleep
in a coffee cup.
II.
rings under my eyes,
rings on my textbook pages,
both caused by coffee.
III.
I stay up all night.
Drinking coffee to learn
and learning to drink coffee.
VI.
I drink coffee now
Hoping one-day to be offered
A cup of hemlock.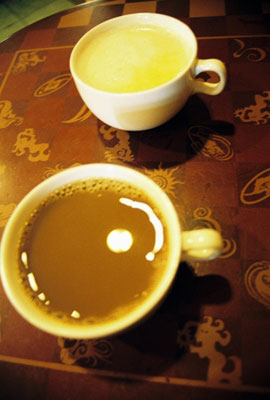 © Jaci S., Duluth, GA