Angel
MAG
October 16, 2014
My legs, they skip over river rapids.
My feet, they burn with a long-lived
desire to run.
My shoulders, they ache with feathers
too heavy.
My neck craned, to match my winged shoulders.
My fingers, they are all frozen.
My fingers, they're so cold.
My arms, they are strongest in all
the right ways.
My lungs, they whisper denials.
My eyes, they catch the light as if
ignited with green flame.
My eyes, which match a gem on fire.
My eyes, if gems could burn.
My stomach, it's used to being lonely.
My heart is not.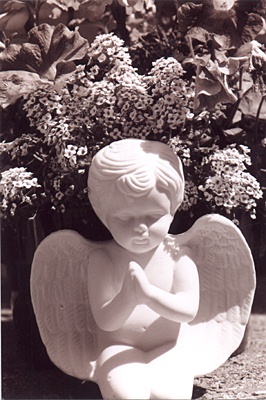 © Laurie T.,Hopkinton, MA