CRUSH
September 30, 2014
CRAP
Is what I think about
When I think of you.
A nice big pile of
FUDGE, I AM SO SCREWED
When I hear your name.
YOU
Are the world's
Biggest distraction,
And you go by a lot of different names.
YOU are a creature I have deemed
To be a different species
Of the common
Teenage boy-
I call you a different species,
Specifically because your kind is so rare
I have only come across two
Before you-
You, being the third.
You, my dear,
Are what I call,
A crush.
I do not call you a crush
Because that is how my heart will feel
When you reject me
Just like all of the others-
You've already had that chance,
And instead of pushing me away
You have told me
That it's alright,
And you feel the same.
I call you a crush,
Because
Like the soda,
Every time I
Breathe your essence,
Hear your voice,
Feel your touch,
Share your laughter-
I get bubbly on the inside,
Bouncing, bubbly butterflies
Bringing the antidote to all of my sadness
To my soul-
The same,
Sugary, sweet, happy bubbles I experience
When I drink Crush-
Or any type of soda.
But let's be honest,
I can't go around calling you a Dr. Pepper,
Now can I?
When I hear your name,
It messes me up for hours.
I shouldn't be worried about you
All of the friggn time,
But I am.
You're like a drug,
You're my ecstasy.
You're like a Hershey's Symphony chocolate bar-
I tell myself I only will have a little,
And two minutes later-
BAM
Half of the chocolate is GONE!
And crap,
Boy,
I can't get enough of you.
Just like that chocolate bar.
I long to know-
When you kiss someone,
Can you taste what they last ate?
Would I feel the fireworks in my heart I have dreamed of
If we had a face battle?
I'd like to find out.
I know I'm pretty innocent
And really inexperienced,
But doesn't that give you all the more reason
To teach me?
Boy,
Ask me to a dance!
I'll dress up
And look pretty
Just for you.
You can hold me close
And we'll sway to a song
Only we can hear.
Boy,
Come pick me up
And we can just hang out!
I don't care what we do,
As long as I'm with you.
But crap…
As much as I want you to be the one for me,
I can't…
Date…
Because of my parents…
I have to hide my feelings in a corner
While I go out and be the good girl I was raised to be,
And abandon anything that has to do with you…
For the meantime…
I'll be here,
Will you wait for me?
Please…
I call you a crush
Because this corner is too small
For all of my feelings about you
And the weight of the fear
Of my parents' disappointment
Is crushing me…
But I still have the hope that you'll wait
The five months' difference
Between our ages
And ask me
The only thing I've
Been longing to hear…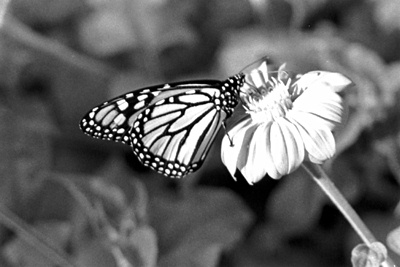 © Lindsey Dennis, Marblehead, MA