Prayer Like Breathing
MAG
June 9, 2014
My lips slam together
while a balloon expands in my
chest; cinder blocks
rest on my throat.
And my callous heart
slows to a faint
beating.
No inhale, no exhale.
I'm not even able to muster up
enough air to mutter a
help me.
But it's running through my
mind – a marathon of S.O.S.'s.
Can you hear me, Lord?
Even though I can't force myself
to speak to you.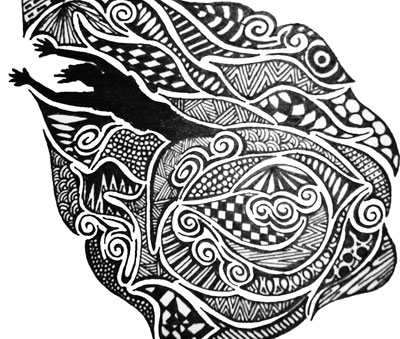 © Caroline B., Haworth, NJ