Preacher, Preacher
June 4, 2014
My toes
curl in self-disgust
and I can't help but fear you'll fall
into these craters in
my palms,
carved by half-moon nails,
clenched fists,
shame.

How are your feet?

Are they steady and can they
carry you
far from me once you've seen past
this white-lace
façade?

Because I'm not sure I have the strength
to let you go —
and you will go.

Tell me about your teeth.

Do they clench during Sunday service or
smile
at the baptismal waters?

Well I,
I never tithed my soul, and so,
I doubt this ten dollar bill
will save it.

Preacher, preacher,
how long will you hold me under?

Six feet and counting,
I'm already drowning.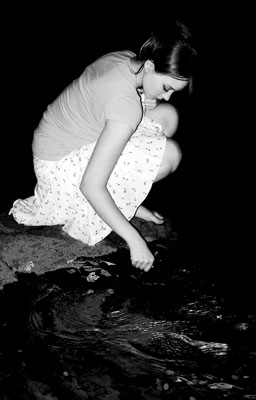 © Michelle B., Blairsville, GA