Snow White
May 28, 2014
As cold as a winter's tempest,
is your short beating heart.
I wonder,
How does it not freeze?
Why does it not?

Black is the looking glass,
That predicts your beauty.
Black with pain,
glistening with hatred,
murky and poisonous.

A smile you hold to taunt me,
lips of a peeled apple.
I wonder,
How are they not poisoned?
Why are they not?

Red is the fire of your huntsman..
whose dagger is poised.
Red with envy,
glistening with cruelty,
Tight and wriggling.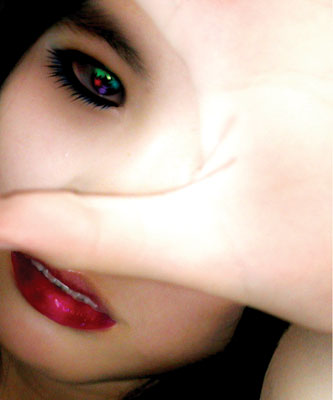 © Victoria W., Arcadia, CA