The Beast
May 9, 2014
A beast,
That's what it is.
A beast and only that.
It doesn't often release it's victims.
Black as pitch,
Little eyes shine on it's back.
It's massive mouth,
Swallows all out in the open air.

Born as the sun dies on the horizon.
A beast to devour everything to the horizon.
Undefeatable from the inside.
Though, no one has been freed.
For the beast is filled with greed.
Only when people build homes in its belly,
And make lights glow in the pit of darkness,
Does it realize that it won't win for long.

The sun is born again;
The beast is old and dies away.
Bringing by another day,
When the people find light at last.
They shout,
"Hooray, we're free of the beast!
"The beast that is called Night!"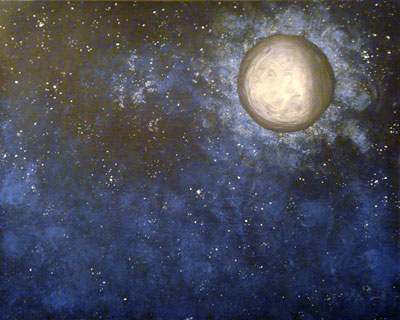 © Allison H., Vancouver, WA