Ode to Crayons
April 28, 2014
Melted wax
the color of sunsets,
molded into a
child-grasp sized tool
wrapped in paper.
Placed in a box,
between blazing red
and lemon yellow
by employee 314
before being sealed.
But she stands for so much more.
She stands for the start of creativity
as the choice tool of toddlers everywhere.
She stands for
self expression,
in its most humble form.
She stands for drawing on the walls,
coloring outside the lines,
acting like a child again,
being expressive,
and spontaneous.
But she remains.
As a simple.
Orange.
Crayon.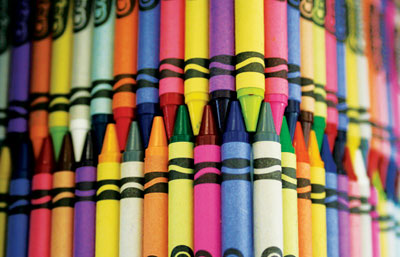 © Kaelee L., Petersburg, MI