Charged with Love
April 7, 2014
When I said we needed to rekindle the love,
robbery and murder weren't in my plans.
Everybody thinks I'm one half of the most cold-hearted couples 1930 has ever seen,
or I'm just some moll, along for the ride.
Few people know I'm far from that.
I'm not a thief and a murderer.
I'm in love.
We're told to stand by the people we love
for better or for worse.
Sure, there's more "worse" times than "better" times,
but love can do strange things.
Around Clyde, I'm the person everyone thinks I am.
I swear, I shoot, I steal.
But when I'm alone,
I write stories of happy couples,
I write poems of explanation
I send postcards to our parents,
I dream about what could've been.
So tell me.
What am I guilty of?
Falling in love?
Yes.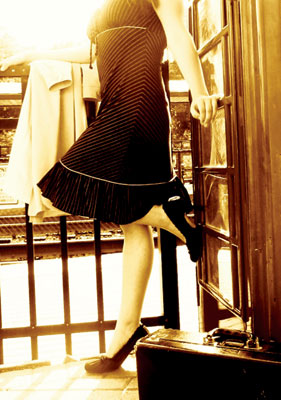 © Martha V., Morton Grove, IL