Witch
MAG
April 8, 2014
At the party you'll meet a boy
Whose mother so obviously dressed him,
Who uses words like "gay" as insults,
And whose family doesn't let him watch Harry Potter
Because of
"Black magic."

When this boy, in his prepubescent voice, says:
"Women are inferior, because Eve came from the rib of Adam,"
Be classy!

Politely tell him you do not believe in such things,
Explain to him that we women are all secretly part of a matriarchal branch of witchcraft,
And that in our particular religion, sorcery goes hand in hand with
A woman's rage.
And make sure to describe, in detail,
The incantations you used on the last man who triggered your inner dark forces.

Of course, all of these things are blatant lies,
But at least you'll have deterred this boy from ever going to a party again
If the female specimen is involved.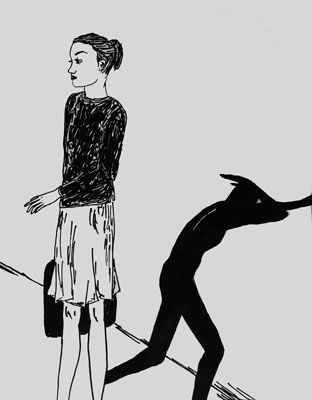 © Natalie D., Ames, IA