1990 Kids
March 13, 2014
Our generation is hurting.
The population is increasing
Because teenage girls' standards are decreasing.
We inhale that THC
and exhale our college degree.

We could be smarter than Einstein
If we expanded our minds
Instead of our lungs,
Which we do because we want to have fun.

Our innocence is gone, but we
Don't have to plead guilty, because
We have some of the best attorneys in
The world. Would you believe me if
I told you that they are ourselves?

We have to prove to this great big world,
That acts so much like judges and jurors,
And preaches that actions speak louder than words,
That actions would have never spoke
If words had just worn a coat,
Because the temperature of our generations
Is getting colder and colder.

So, here we are in 2014, holding our fist
Up against word's icy cold lips.
And for the first time in our hormonal
Teenage driven lives we don't want a kiss.
But what about that one where we thought one
Plus one could only equal two instead of three?
Is that before we followed our fantasies
And dropped our…well you know.

There's a tempest in our minds,
Washing out our infatuation
For our creation;
Striking down our aspiration.
We're in debt to detonation.

My, no, our generation is the aftermath of despair.
We only give a crap about our hair
And the way we look.
We don't pick up a textbook
To fix our grades,
Because we're so afraid
That all we will ever be
Is a laughed at oddity,
With no remedy.

But listen 1995, listen 1996,
We do not only exist in their dialogue.
We can exist in ourselves.
But before we publish our being
To World's Opinion we have to know
That our generation is hurting.
But not because of our black eyes
And busted lips, but
Because of our black and blue sanity,
And our frostbitten humanity.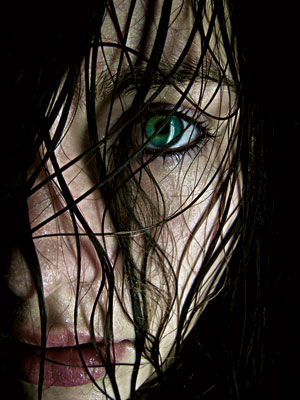 © Jorrdyn K., Washougal, WA