Beaten to the Bruises
February 26, 2014
Have you ever felt so alone that the tears don't even come?
wishing and sitting on the side of the road, prayin' that you had a gun
cause no matter how many days go by, you still hear the screams of your father
while you suffocate, chokin' on the words, wishin you could scream "I WAS YOUR DAUGHTER!"
then their was one day where your laughs faded into cries
cause you thought or hoped that life was a joke, but instead you had to run for your life
while your tears fade to black and your blood bleeds to grey
It's a wonder that after so many bruises, you still remember your name
what happened to that little girl who laughed at the sight of a butterfly?
Instead there's a little girls who screams just at the sight
the sight of her own father, scares her out of her wits
just cause she's waiting till she gets shoved to the ground and beaten to s***.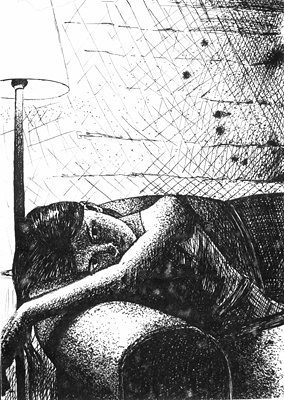 © Elisabeth R., Elmont, NY