Allure
March 5, 2014
You were the passage of shooting stars
Across my dismal night,
Sprinkling the silvery dust of hope
Beneath my dreaming head,
Granting me a brief respite from reality.

I followed your glimmering, sinuous path
As far as my earthly eyes could see,
But you flew out of reach,
Extinguishing the illusion of stars
Still lingering in the reflecting pools
That your sonorous voice had once kept dry.

Without your radiant beauty
This earth was left too simple
And yet too complex,
And my hesitant sun hid once more
Behind an obsidian veil of thunderclouds,
As torrents of bitter rain cascaded
Down the earthquake-stricken rock,
Washing away all traces of metallic color
And leaving behind the disheveled aftermath
Of an insuperable flood of doubts.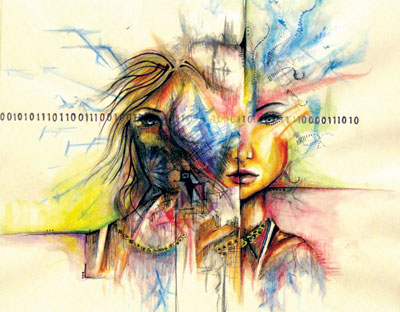 © Melissa W., Fayetteville, GA