Apathy
February 2, 2014
There was no method to her madness.
Madness...
That's not how she saw it.
She was the future.
She was genius.
She was free.
Everything, yet nothing.
She wasn't sad.
She wasn't happy.
She wasn't really anything.
She was free.
She was exactly what she wanted,
But that's not always best.
She'd do what she wanted,
Change her mind,
And do it all again.
She had no second thoughts,
She had no regrets,
She had no reasons.
She didn't need them.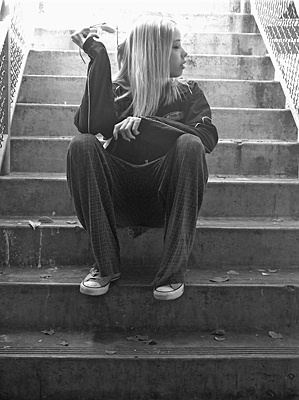 © James M, Walnut Creek, CA