Last Breath?
January 27, 2014
"Stop the car!"
The lady pulls over,
and asks the reason why.
I say I feel sick and,
I need to step outside.
I feel nauseous as I open the door.
I've been shoving down my tears,
but I finally let them pour.
It's two in the morning,
and I can't see five feet ahead.
We're on the side of the highway,
and everything looks dead.
I walk along the road.
The lady tells me not to go too far.
She says it's getting hard to see me,
cuz everything I'm wearing is dark.
I'm ignoring her, focusing just,
on the approach of a car.
Emptiness fills my head.
I barely hear the screaming of the lady.
I just continue to stare blankly and walk ahead.
I'm finally in the middle of the road.
The headlights of a semi blind me
I hear the blaring of the horn.
I wait impatiently for the impact to hit me.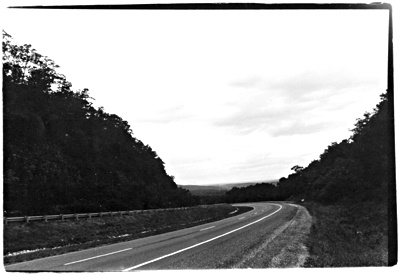 © Courtney R., Great Falls, VA