"Never"
January 26, 2014
And then he saw her.
He saw her long dark hair,
her deep amber eyes.
He saw all of her,
but it wasn't enough.
His eyes drank her in,
intoxicating himself.
It wasn't enough.
He needed more than just now,
he needed forever.
But her eyes were shining,
and her smile was unforgiving,
and the train she stepped on read
"never."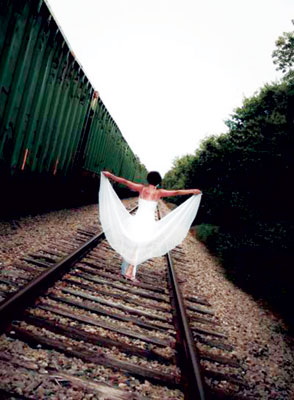 © Olivia E., Alto, MI