post-darkness, pre-dawn
January 21, 2014
The sun has not yet risen,
But it won't be long in coming
The faint grey tint
To the otherwise inky depths,
When the stars are fading
And the moon is paling
Yet there is no dawn which can be seen.
I watch from the bus window,
Wiping away the ghost of my breath
From the glass.
Below me all is hidden
As mist collects
In the cupped hands of the Earth.
Phantom shapes
Take shelter
Beneath the gnarled trees,
Which stoop to peer
At these pale refugees,
Who call to one another
In timorous cacophony.
Sheep in every sense of the word.
This is the world in which I travel:
One too dark for shadows
Yet not acceptable to monsters.
The early time.
The moment's breath
Between the celestial dancer's exchange.
Where all is surreal
And never more profound.
A thousand shades of possibility
Which are then scattered by
The first finger of light.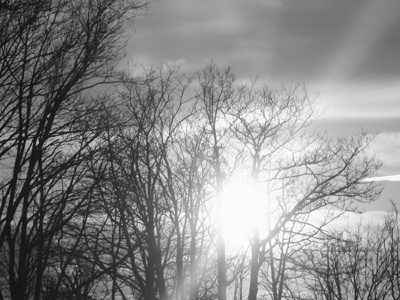 © Emma C., Gardner, MA