Lost in my own Prison
January 20, 2014
I'm screaming,
But my mouth is closed off.
My lips are being sewn together,
By the monster with the spindly legs
And black beady eyes
The one that hides its heart in the shape of an hourglass on its' sleeve
The one that has a soul darker than its hair
I'm screaming, but my lips are sewn together
I'm yelling, but my throat is wearing a too-tight choker
I'm breathing, but my lungs are full of water
Someone is holding me down,

Pushing each finger,
Each arm,
Each leg,
My stomach,
My chest,
My head.
This pressure is unbearable
And I lay in my bed.
I can't scream
Or call for help
Or even cry.
The pain I am in is too much
I can't move,
I have successfully memorized the solid color of my ceiling.
I know it better than I know myself,
Because I was lost to the darkness a long time ago.
The one that was so heavy,
That weighed so much,
The unbearable pressure,
The one filling my lungs.

The darkness that paralyzed me
Has become all I know.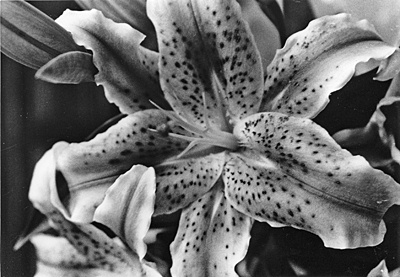 © Jenni W., Jackson, MI