To Eli
January 20, 2014
We were little kids the last time I saw you.
It was your birthday
And instead of eating your cake,
You buried your face in it,
Eli, you ruined your nicest dress shirt,
But the crowd of people surrounding you didn't scold you,
We spoke to you like the rain against the windows
Eli
We love you
Happy birthday.

The ocean—was a blanket, embracing you,
The tide—rushed in and out, in and out
Whispering your name
Eli, Eli, Eli

I never saw you again
And we both grew up.
You fell in love with a girl
Who spoke to you in symphonies, in arias,
Like the rain against the windows.
Her body was a treasure map
And you were determined to find whatever she was hiding—
Even though you were the one who was lost,
I've seen that.
She promised she'd stay forever
And you couldn't imagine the spaces between your fingers
Being filled by anyone else,
I have been there.
You wanted her words
Tattooed on the back of your eyelids
So you could read them on the nights you felt alone,
People have spoken to me like that.
Her heartbeat harmonized with yours,
And she pressed her lips into your neck, saying nothing except
Eli.

And then she left.

How many seconds did it take
For you to decide you were completely alone
How many seconds did it take
For you to formulate your plane
How many seconds did it take
For you to kill yourself,
And then, Eli,
How many seconds did it take
For your baby brother to come find you
And cradle you in his arms,
Eli, Eli, Eli.

When my mother brought me the news,
I couldn't wrap my head around it.
Was it a bullet that had made love to your skin
Or was the tide just a little too inviting
As you stood on the edge of the Golden Gate?
Did you not realize that there is reason enough to live
When you look outside and see the sun?
You are a son,
And isn't your last name proof enough
That to someone, you will always be theirs?

Eli
How could you be so selfish to believe no one could understand your pain?
I have been there!
I have been hopeless
I have felt lonely
I have tried to find myself
In the crevices of someone else's body
I have said I'm sorry a thousand times
"I'm sorry"—apologizing to my friends and family
"I'm sorry"—hoping someone will forgive me for what I can't yet comprehend
I'm sorry, Eli, but you are not as unique as you think you are

Death isn't the result of a beautiful depression
Death was never your destiny
Death isn't blackness, you don't get that satisfaction
Death is colorless
Empty

The first time I knew I was a stranger in my own skin,
The blood I shed did not belong to me anymore
Killing yourself is not a suicide, Eli,
It is murder,
And you could never kill your soul,
Even though you tried.
It's still here.
We all still feel it.
The tide still whispers your name.

Well, your birthday is coming up again,
And we've laid out your nicest dress shirt for you.
We have waited three years for you to blow out these candles,
So we can remind you,
Eli,
We love you
Happy birthday

We're still waiting.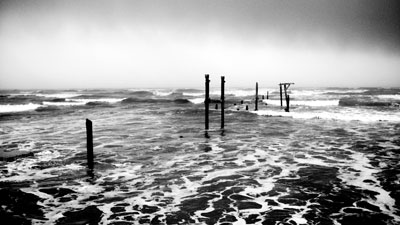 © Harrison L., Ruston, LA