My Screaming Heart
December 19, 2013
Love oh love,
Can you hear me out?
Cause I can hear you,
You're screaming no doubt.
And you just won't shut up,
now will you?
Every day is a challenge,
Not to spill you.
And these charms are a symbol,
Of my respect and care.
To let you know,
I'll always be there.
But my heart is different,
It doesn't like to agree.
Like arguing republicans,
and swimming up stream.
So if I act different,
Like i'm falling apart.
Remember it's just me,
Fighting off my heart.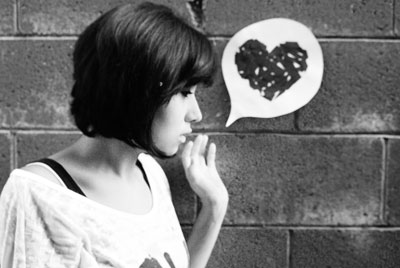 © Michelle B., West Covina, CA