My Daddy's Hands
MAG
December 19, 2013
He sits in his chair.
The throne of the barren room; unavoidable.
His fingers push the buttons.
Hopelessly they obey,
forcing the TV to change.

Heavy– his fingers are rough and stained.
Life has taken its toll.
His hands like trunks of helpless trees
ripped from the ground after a fierce storm.
The screams from the buttons echo through the room.
His hands tell of a life I will never fully
understand.
They spew stories from every scar he
never forgets.

The gold band of the wedding ring catches my eye.
Glued to his skin, it resides.
Unmoved by love or simply because it
is stuck,
it hasn't moved in years.

Silence throws my thoughts off track.
The TV is quiet.
The buttons' cries have stopped.

He stands and leaves me alone.
The throne of the room sits empty; It
sits haunting.

Maybe the buttons were screaming because they felt his hands.
For a moment when he touched them
maybe they understood.
Maybe they saw behind the scars.
Maybe they felt the softness of his
old hands,
not the hands hardened and calloused,
but the ones who loved.

The ones who first touched his wife,
his baby boy – The hands that built a family.

No one understands his hands.
No one asks.

We see his scars.
They are unavoidable.
Our soft eyes beg him to tell the stories,
but sometimes words just aren't enough.

Maybe the language we speak just isn't enough to explain my daddy's hands.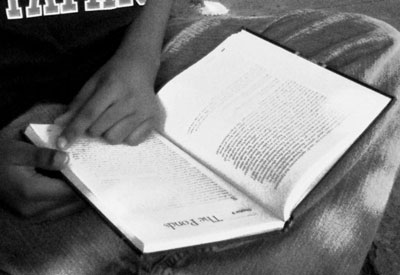 © Allan L., Plano, TX