Face Wash
December 11, 2013
Maybe if I washed my face in the morning,
I wouldn't be so sad throughout the day.
The depression from the moonlight would go down the drain
along with

tear-streaked mascara

words written in lipstick that should have never been spoken

cigarette smoke clogged in my pores

kisses on the tip of my nose from stolen lovers.
But since I do not,
Days of depression are stuck beneath my skin.
Secrets that makeup remover can't erase are trapped.
And it's all
continuing

tumbling

rolling
spinning
swirling
constantly
in a vicious cycle.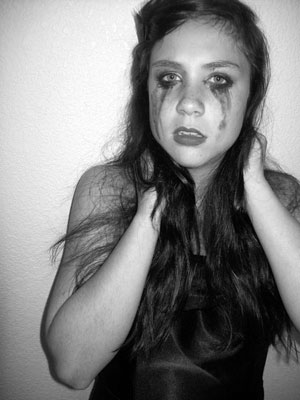 © Tiana D., Monument, CO