He Could've Said
November 8, 2013
He could've said:
I stood up on top and destroyed,
Your little red heart...
But it didn't go cold, no,
It didn't turn to stone,
It crumbled under my hand
Turned into sand,
And blew away, I'm sorry,
Your love is for everyone now, sorry...
I could say:
There's nothing left anymore;
As I hit face first into the ground,
My body disappearing from feet up,
There's nothing that can make it stop,
My angels rest their head on the train tracks,
And all at once their vision goes black.
Now its devouring my body and soul,
leaving behind the screaming and grieving part of my soul.
They think:
She's not pretty, but enough.
She will never be first but whatever,
Its only because she is nice and kind.
Is it a shame she will never get love in her time?
Not the way she gives it to us
As if it were as worthless as sand and dust.
She lives as if her heart is endless,
The care she has in her pockets is endless.
I think:
I am not nice or kind I am human...
Yes, I was broken before but I am just me.
This is how people should live and its sad,
That no one else see's the joy they could've had.
I give love to everyone that I see,
Because that is how humanity is meant to be.
And love is for the one who hurt me too,
Its for you, them and maybe one day me too...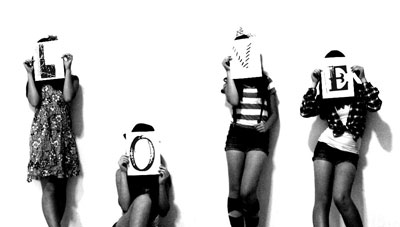 © Yoko K., Madison, WI