My Mask
November 12, 2013
I wear a mask wherever I go
Hiding my face from the light
Everyone thinks I'm fine,
That I'm happy, that I am alive
But the truth is I'm not.
I am dying inside
For you have moved on,
And I have not.
I may not look at you anymore
Or barely smile,
But really it is a test.
A test to see if you ever cared,
To see if you still care.
Somehow you are failing
You just walk on by,
As I hang my masked face down
And hide.
I thought you cared!
Maybe I was wrong,
But if I am,
Why can't I get over you?
When someone asks of you to me
But I turn my head away
And try not to cry.
I turn.
I wear my mask and say
That it didn't work out.
That you left me
But inside I'm dying,
Crying,
And overall miserable without you.
You have moved on for good,
But here I still stand
Waiting to see if you notice me.
The masked girl in the corner.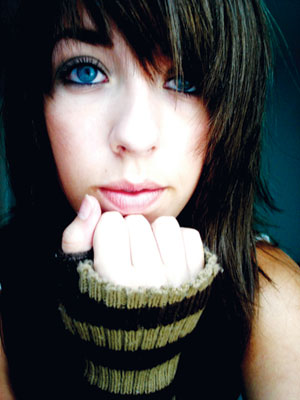 © Brit H., Peabody, MA