Drift Away
October 1, 2013
It kills me to know
You took your life.
For a reason unknown.
I could lie and try to say,
"I'm okay."
But losing you was the worst stab to my heart.
My scars, they're beginning to fade.
But the memory of you still lingers.
Sometimes I think about you.
I don't think I'll ever forget.
I still pay your phone bill,
So I can hear you speak on the voicemail.
Its been years,
But I still feel guilty.
I feel like you're watching me graze the lips of another.
Even though you're not here,
The thought of you
Will stay with me
Forever.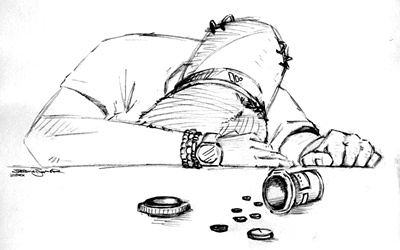 © Jeremy B., Austin, TX