Shine so bright
October 16, 2013
Stars above shine so bright,
Not as bright as you.
they sit there but you are my light,
You shine so true.
Hold my hand, my grip so tight,
Did you know your the reason for my fight.

Dance with me and you will see,
We move like the flames of a fire.
Body to body we fit like a lock and key,
Our moves never tire.
In this world its you and me,
We are meant to be.

Kiss my lips and taste the heat,
A smile plays on our lips oh so sweet my dear.
Close our eyes and sway to the beat,
Remember the first time we meet.

Sway to our song on our day,
Two words " I Do" we say.
Dressed in white,

Our love shines so bright.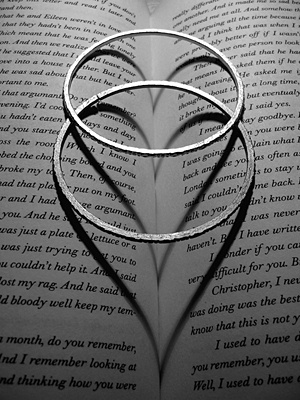 © Julia K., Old Tappan, NJ